One of the Top Fun Things to do
in LBI!
***U.S. Coast Guard Licensed and Inspected***
* View LBI from the comfort of the calm, warm bay waters

* Over 25 years experience as a professional parasail operation

* Perfect safety record; safe, fun and easy for the entire family

* State of the art winch system for gentle launch & landing

* No age limits and no experience required

* Experience the "free fall dip" or stay dry

* Photos, movies & tee shirts available for purchase

* Group rates available upon request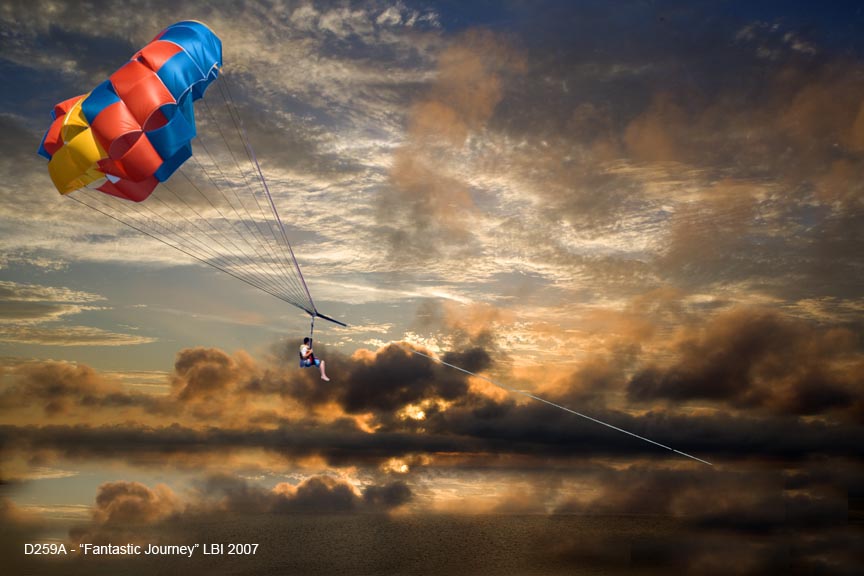 Flying high over LBI!
Located at Bay Haven Marina
2702 Long Beach Blvd. Beach Haven Gardens, NJ 08008

609-492-0375

Copyright 2011, by Tracy Newsam - All rights reserved.